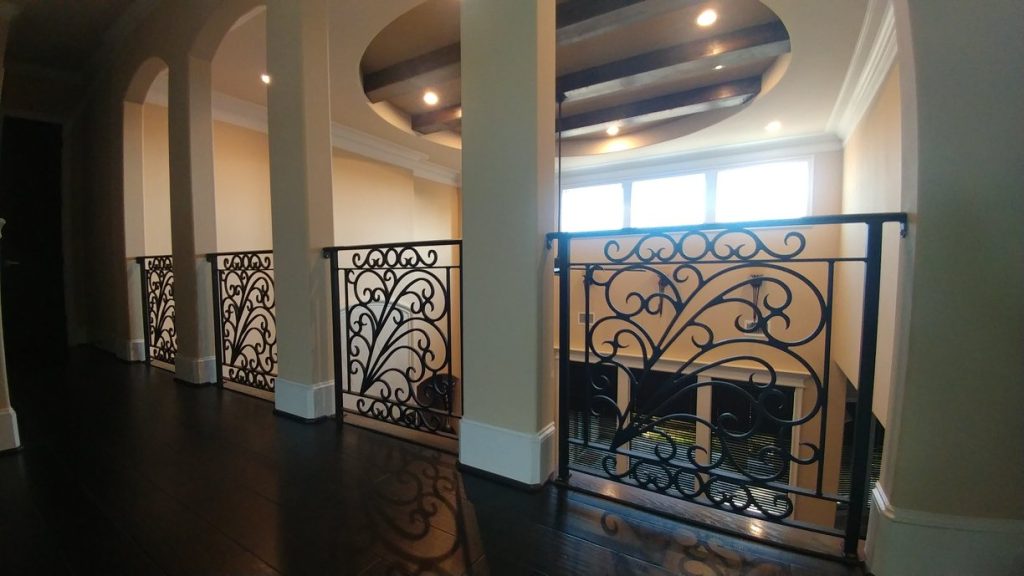 At Art's Fencing & Custom Doors we have extended our iron fabrication into custom interior handrails, balcony railings, stair railings, and faux balconies.
Balconies & Handrails
Art's Fencing & Custom Doors has been fabricating and installing iron balcony railings and wrought iron handrails throughout Bryan & College Station for over a decade. Our experience is unmatched in Aggieland.
If you're interested in beautiful custom wrought iron handrails or balcony fixtures, please call us today. We can come to your property and you can consult with Art about what you really want for your home or business.
Galleries of Our Work
Take a look at our Photo Gallery page and Facebook page for more examples of our work. When you are ready, please call us at (979) 778-2709 or use the form at the bottom of the website to contact us. We'd love to give you a free estimate for any type of job.
Thank you for your interest in Art's Fencing. We look forward to hearing from you soon!