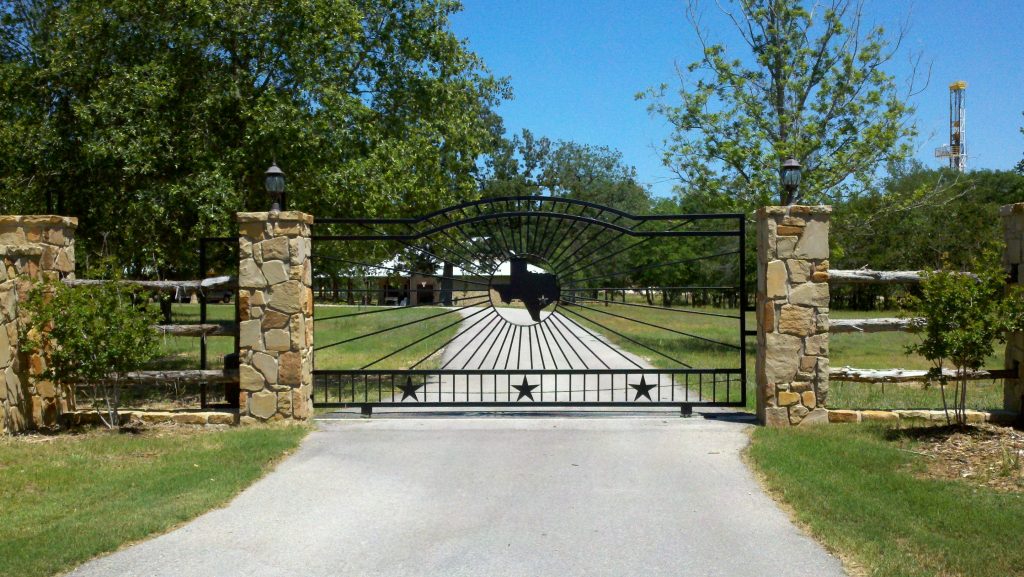 Custom Wrought Iron Gates
A wrought iron gate is a beautiful addition to any property. Here at Art's Fencing, we've been working with wrought iron for over a decade. We can provide you with a custom designed wrought iron gate for almost any situation.
Wrought iron gates are a beautiful accent to any property. In over ten years of experience working with iron, Art's Fencing has designed, built, and installed a huge variety of gates. We can build all types of mechanical gates; swinging, sliding, etc.
Wrought iron gates can come in a huge variety of sizes and designs. Over the years, we have learned that one of the best ways for our clients to get an idea of what they want is by looking at some of our past work. To view more photos of our work, please visit our Facebook page and view our photo galleries. There, we try to maintain a large sampling of our most current work. We are proud of the quality of our craftsmanship and designs. We work hard to provide our clients with the best product and customer service possible, and over the years that has earned us a positive reputation. We would love to add your new gate to one of our photo galleries. If you'd like a free quote, please call us at (979) 778-2709 or use the form at the bottom of the website to contact us. We look forward to hearing from you!
Gallery of Custom Wrought Iron Gates
Here is a sample of some of the custom wrought iron gates we've built recently. If you're interested in a gate for your home or property, please call us today at (979) 575-5038.