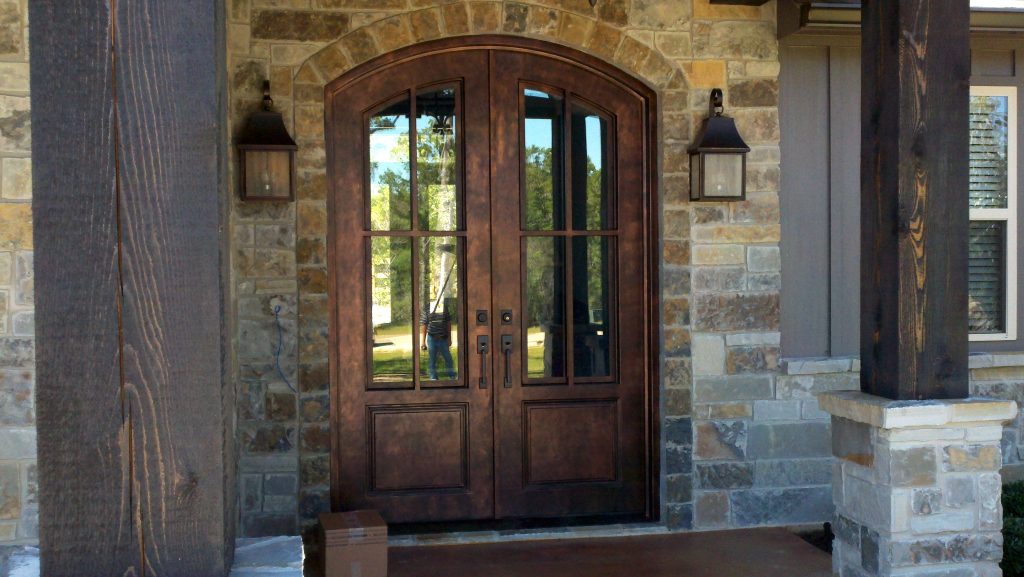 Wrought Iron Doors
Wrought iron doors are becoming more and more popular for a number of reasons. We can provide your home or business with a custom wrought iron door.
These doors are large, decorative, sturdy, and durable. Aside from protecting your home and looking beautiful, they also add value to your property. Having a custom iron door at your entryway changes the look of your house dramatically. This not only increases your curb appeal, but also influences the way you feel about your home.
If you are looking to invest in your new or current home by installing a wrought iron door, be sure to call us. We have over a decade of experience working with iron. Our 6,000 square foot shop is located in Bryan, where we weld, bend, and cut iron every day. Our experience with the materials and our craft is only surpassed by our customer service. We know how valuable a good reputation is so we never cut corners. Call Art's Fencing today and ask for Art. Our number is (979) 778-2709. Or you can use the contact form at the bottom of the site. We are looking forward to hearing from you.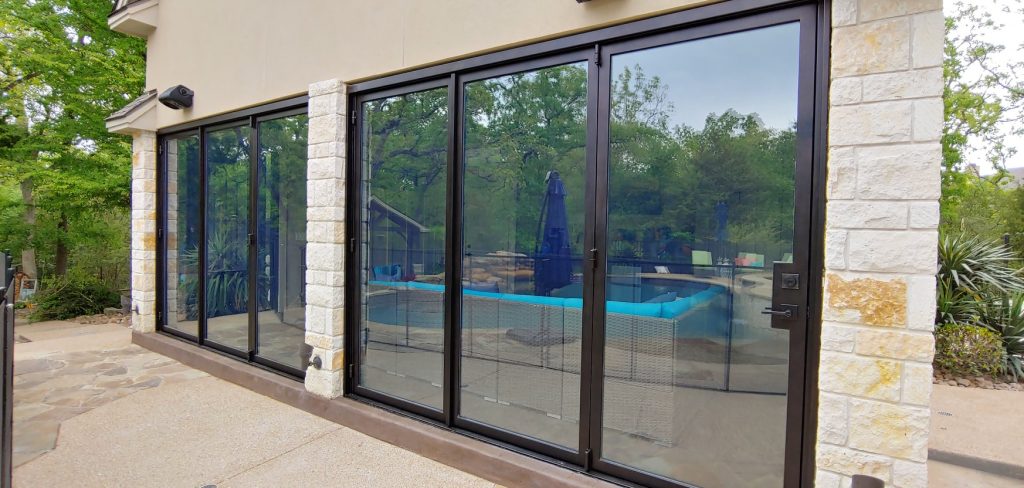 Folding Iron & Glass Doors
The solutions our craftsmen can provide are limitless. Step into modernity with large panel doors that fold open, giving your space a completely unique feel.
Long-lasting and durable, our iron fixtures do more than compliment your home's aesthetics. Our work provides your family with luxury that you can experience. Specialty project like folding iron doors will also serve to boost your home value.
Gallery of Custom Wrought Iron Doors
We build and install beautiful wrought iron doors for your home. Call us today at (979) 575-5038 to get a quote!