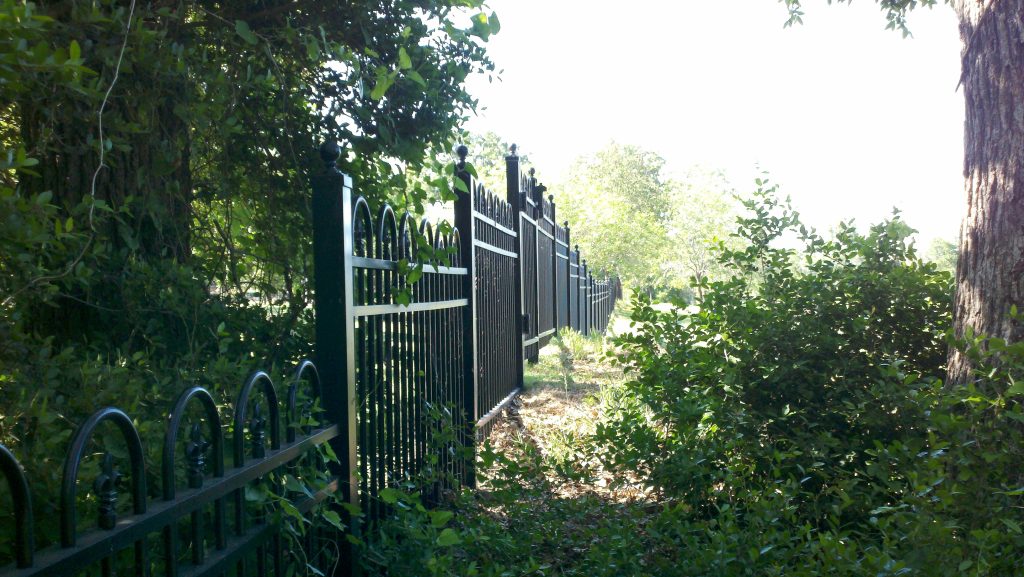 Custom Wrought Iron Fencing
Art's Fencing started out as a fencing company. Our specialty has always been wrought iron fences. We have been designing, building, and installing custom wrought iron fences for over a decade all over Bryan and College Station. Over that time, we have built a reputation among home builders, contractors, and home owners. Why? Because we understand the value of customer service and quality. At Art's Fencing, we build beautiful & functional fences that last.
Whether you are building a new home or simple adding value to your current property, call us for all of your fencing needs. We have the experience and craftsmanship that you need. Take a look at some of the photos of our previous projects here as well as on our Facebook page (see link at bottom of page.) When you are ready to contact us, you can call us at (979) 778-2709 or use the form on the bottom of the website.
Chain Link Fencing
Yes, we also offer chain link fencing. Chain link fences can be a great addition to your home or property. Many people think that getting a chain link fence means an inevitable eyesore, but this isn't the case. Painted chain link fences are able to offer the functionality of a chain link fence with sophistication that can fit on any property.
Additional Custom Fencing
Sometimes, wrought iron, wood, and chain link fences aren't the best solution for a client's situation. Whatever your fencing needs are, we are happy to help. We can build for any situation, even ranches.
Whatever your fencing needs may be, contact us today to see if we can help you find a solution. Mention our website and we'll offer you a free quote. We can't wait to be your fencing professionals.
Gallery of Iron Fences
Here is a collection of some of the wrought iron fences that we've done. We can build custom wrought iron fences for your property, home, or business. We also build other types of fences.